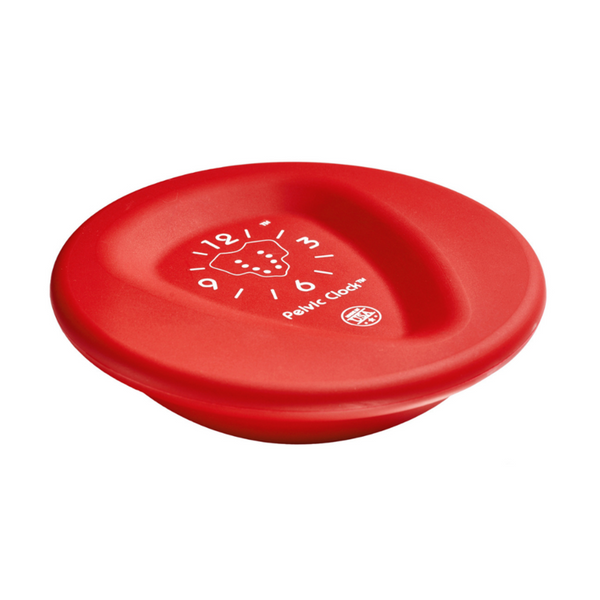 Nearly two decades ago, Yana Bilnova's doctors recommended an invasive spinal surgery to repair her back injuries and ailments: spondylolysis, spondylolisthesis, herniated discs, lumbar spinal stenosis, and sciatica.

Instead, Blinova used her knowledge of body mechanics—from her career as an Olympic gymnastics coach—to support her back health with stretching and strength exercises.
Her knowledge, creativity, and persistence led to the invention of a tool that would not only make that surgery no longer necessary, but which would also relieve her back pain to the extent that she no longer even needed to use pain or anti-inflammatory medications.
This lead to the invention of the Pelvic Clock® Exercise Device to help others achieve flexibility, strength, and symmetry in the lower back, pelvic floor, and core—in order to prevent pain. Whether you subject your lower back to too much sitting, cycling, golfing or you're pregnant, there are exercises designed for you!
IT'S TIME TO TAKE CONTROL OF YOUR BACK PAIN!
The Pelvic Clock® Exercise Device helps to STRETCH, STRENGTHEN, REALIGN, RELEASE and RELIEVE PAIN for:
Tight Hips and Backs
Pelvic Tilts 
Pregnancy
Sciatica 
To Build Core Strength 
To Build Pelvic Floor Strength 
Athletes 
and more! 
The device is recommended for the following conditions and symptoms.
Click on yours to learn about exercises appropriate for your specific needs:
You can also benefit from the Pelvic Clock® Exercise Device if you practice any sport that leads to muscle imbalance, including:
 Made from: Thermoplastic polyurethane (6.5" x 6.5" x 2")
FREE
SHIPPING
100% MONEY
BACK GUARANTEE
ONLINE
SUPPORT 24/7
Availability:
Many In Stock